While Balinese are nominally Hindu, their most immediate spiritual relationships are with their ancestors and a host of other invisible beings related to the landscape and forces of nature.
---
---
Moving out of harm's way
Nobody wants to evacuate. It means abandoning homes, crops, animals and livelihoods, for an unknown time and an uncertain future. But people are doing it not just because the government is telling them to, but also because of what happened last time.
The volcano and the god it embodies feature in most stories about the origins of Balinese culture, religion and political order. While not many people remember Mt Agung's last eruption, there are stories and physical traces in the form of deep lava fields and the fertility of soils that have maintained some of the most productive rice fields in the world for at least a millennium.
---
---
The wrath of the great mountain
Gunung Agung means "great mountain". It is the tallest of a cluster of volcanoes across the island, part of a much longer chain that extends through Java to the west and Lombok to the east. Thousands of people live on its slopes, tens of thousands around the foot of it and hundreds of thousands within the zone of previous lava flows and ash falls.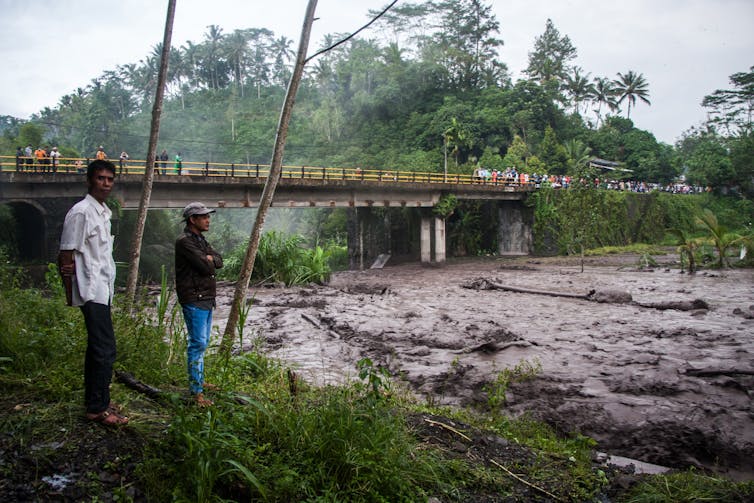 Mt Agung's last eruption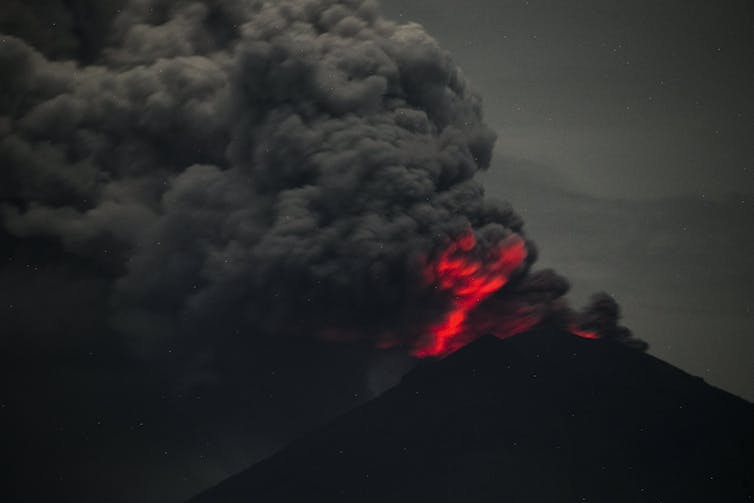 Ritual response
If the big eruption doesn't happen, the ash clouds will drift away, the planes will fly again, everyone will return to business as usual. It will all be forgotten, along with the evacuees, until next time.